Dean of College of Science and Engineering
Koichi MATSUMOTO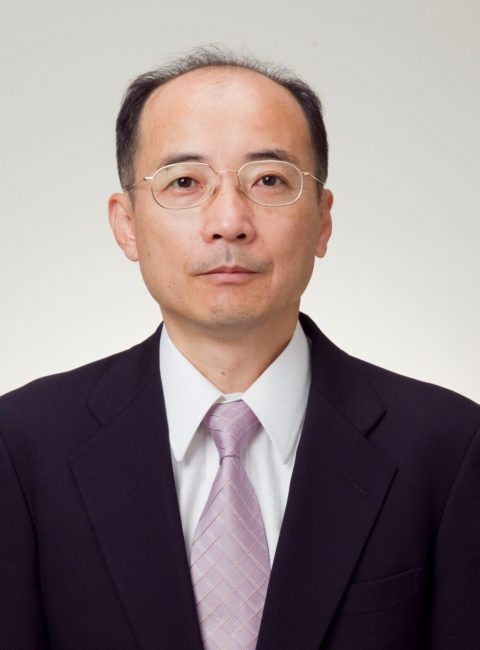 Human has worked for the prosperity of its species, and especially from the Industrial Revolution to today, the development and progress of industry and civilization has enabled many people around the world to build healthy and prosperous lives. On the other hand, today, global problems such as climate change, fossil energy depletion, biodiversity decline, population explosion, and new epidemics of infectious diseases are emerging on a global scale, so that to create a sustainable world is an urgent issue. Science and engineering must play a central role in the development of science and technology in harmony with the natural environment.
Kanazawa University's College of Science and Engineering has been born from the Faculty of Science and the Faculty of Engineering. The Faculty of Science which is originating from the 4th National High School established in 1887 and the Faculty of Engineering which is originating from Kanazawa Advanced Institute of Technology in 1920 have long histories over 100 years. Our college had been established by combining these two Faculties in 2008, based on needs of the new science and engineering education, which broke down the traditional barriers between the Faculty of Science and the Faculty of Engineering.
We have continued to reform our educational system to create an educational curriculum that integrates science, which explores the behavior of the natural world, and technology, which uses the principles and law of nature to develop technologies and products that are useful to human society.
In 2018, the existing six academic departments were reorganized into seven academic departments: School of Mathematics & Physics, Schools of Chemistry, Schools of Mechanical Engineering, Schools of Frontier Engineering, Schools of Electrical, Information & Communication Engineering, Schools of Geosciences & Civil Engineering, and Schools of Biological Science & Technology to promote the integration of science and technology.
In order to respond flexibly, promptly, and appropriately to the needs of students and society, the number of academic departments adopting the program system has been increased. In addition, we have established a late decision system, a minor system, and a system for transferring academic divisions and courses.
In the entrance examinations, we also introduced entrance examinations to admit diverse students, such as the "Entrance Examinations for the three schools" of Schools of Mechanical Engineering, Schools of Frontier Engineering, Schools of Electrical, Information & Communication Engineering, as well as the "Comprehensive Science-related Entrance Examination" and the "KUGS Special Entrance Examination*", which transcends the boundaries of academic fields.
The minor system allows each student to independently study areas of interest beyond the classification of academic departments and courses, in addition to the major to which he/she belongs. We are also promoting the mathematical and data science education.
We are expanding classes taught in English in order to develop human resources who can connect with the world, which is the goal of Kanazawa University's Global Standards.
In 2022, we are reforming the organization of the Graduate School to connect it with the undergraduate courses, as well as introducing a pre-enrollment system for graduate school courses so that students can receive an integrated education up to graduate school.
Through this educational program, we will cultivate global human resources who will acquire interdisciplinary knowledge and an international mindset, and who will go on to become world-class professionals.
In response to the still-unabated COVID-19 disaster, we are conducting daily education and research activities by combining remote lectures and face-to-face lectures, while balancing student safety and educational effectiveness. In science and engineering, experiments and practical training are an important part of education, and we provide face-to-face education as much as possible.
The College of Science and Engineering boasts the scale, quality, state-of-the-art facilities, and educational and research environment of the vast and verdant Kakuma Campus. While pursuing academic studies in this environment, we encourage students to cultivate their character through social activities such as clubs and volunteer work, as well as through friendship with friends. We hope that your study in Kanazawa, the academic capital of Japan, will be a big step toward realizing your dreams for the future.